TUdi's partners BOKU, NWAFU and CAU gathered together for a workshop that aims to discuss practical issues of the EU-China cooperation. The event took place on 19 and 20 September 2023 in Beijing, China.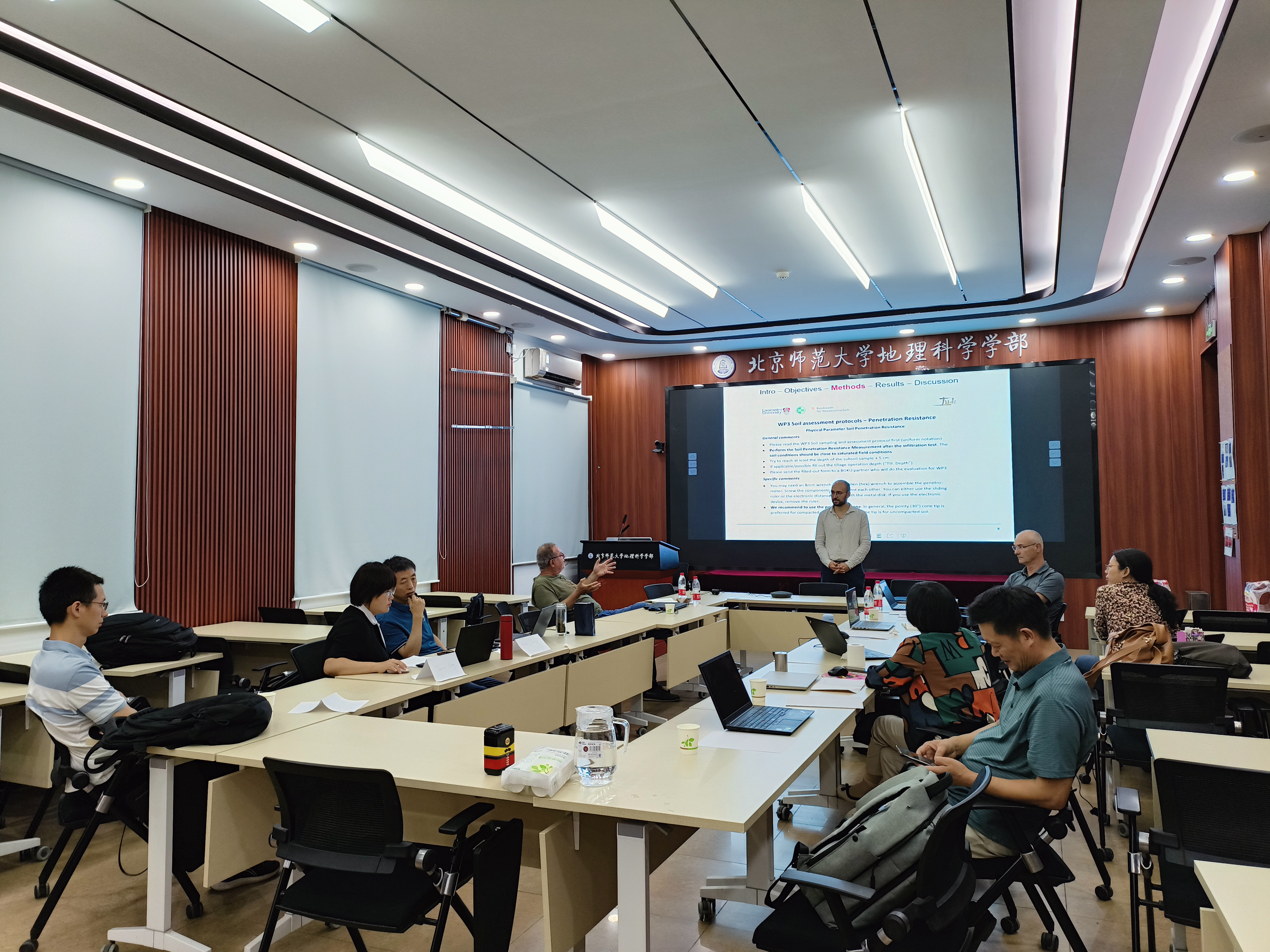 Image: TUdi's partner BOKU Vienna leading a session during the workshop. Credit: BOKU Vienna
In particular, the partners discussed joint experiments, the implementation of the penetrometer work, soil compaction and availability of experimental sites. Furthermore, the development of Decision Support Tools for European and Chinese farmers including standardized stakeholder feedback was synchronized and finetuned. Additionally, the dissemination activities, the training program for Early Career Scientists, and the TUdi session for the EGU 2024 were discussed.
This will be the second meeting of project partners in China this year after TUdi's General Assembly which took place between 11 and 16 June 2023 in Yangling.