TUdi participated in a meeting organised by CSIC attended by 13 participants in Córdoba, Spain on 21 November 2022. Project coordinator Dr. José A. Gómez, project manager Gema Guzmán and TUdi partner Juan Carlos were among the scientists who attended.
The first part of the meeting took place at one of TUdi's experimental sites in La Conchuela, Southern Spain, where Dr. José A. Gómez and Gema Guzmán gave a presentation on the different soil erosion trials that are being carried out at the farm.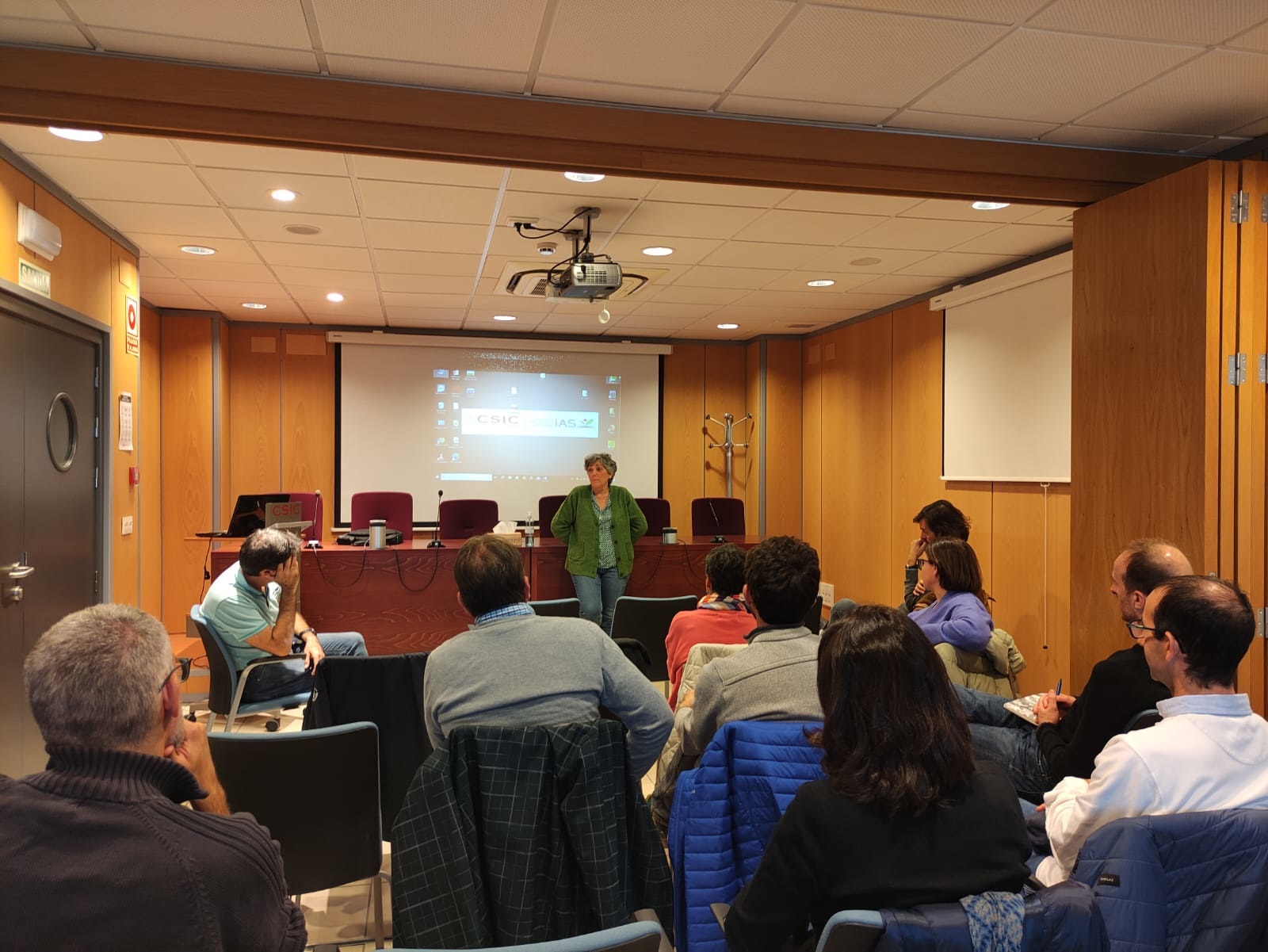 Image: Second part of the meeting in IAS
The second part of the meeting was held at IAS, where Pablo Gómez of INIA CSIC presented the project PrepSoil and the coordinator of the Soil Network Ana Segura from EEZ-CSIC started a productive discussion on actions that need to be taken to improve soil health in the future.
---
Image: The participants of the meeting visit one of TUdi's experimental sites in La Concuela, Spain