For far too long has the world neglected its soils, especially after the start of the industrialization of agriculture after WW2. If we do not take care of that problem by implementing management practices for sustainable use of the soil – food shortages are almost certain to follow.

This opinion was shared by Peter Strauss from the Austrian University of Natural Resources and Life Sciences, Leader of the TUdi working group 5 "Networks to implement and upscale soil restoring strategies" during the project's meeting in Madrid that took place between 18-20 October.

"Climate change is in effect. For the Austrian conditions this means that for the Eastern part where we have lots of agricultural production – we will have a forecast decrease of 30% in the next 50 years. We need to work on this problem. One way is battling climate change, another is improving the quality of our soils so that they can better react to stressful situations like droughts, floods, etc. But in any case, we should actively involve farmers who are the main stakeholders and users of soil", he added.

The meeting was attended by around 30 scientists from 7 European countries. The presentations and discussions were focused on the priorities set by each work package:

- create a list of long-term monitored farms with agricultural system, soil and climate data, as well as soil restoring strategies;

- prepare soil remediation strategies, review simple methods for soil quality/health assessment and organise workshops for farmers and associations;

- collect existing or prepare new algorithms on dealing with project issues, adopt a system for partner's contribution;

- document existing and establish new experiments to test the role of plant traits for soil health and develop a set of soil restoration strategies and recommendations using vegetation traits;

- cost-benefit analysis at farm scale, organization of multi-actor forums, field days and workshops, dissemination planning and monitoring;

- utilize the latest technological services in agriculture like the Farm Sustainability Tool (FaST) and Fertimaps - Management Zone Maps.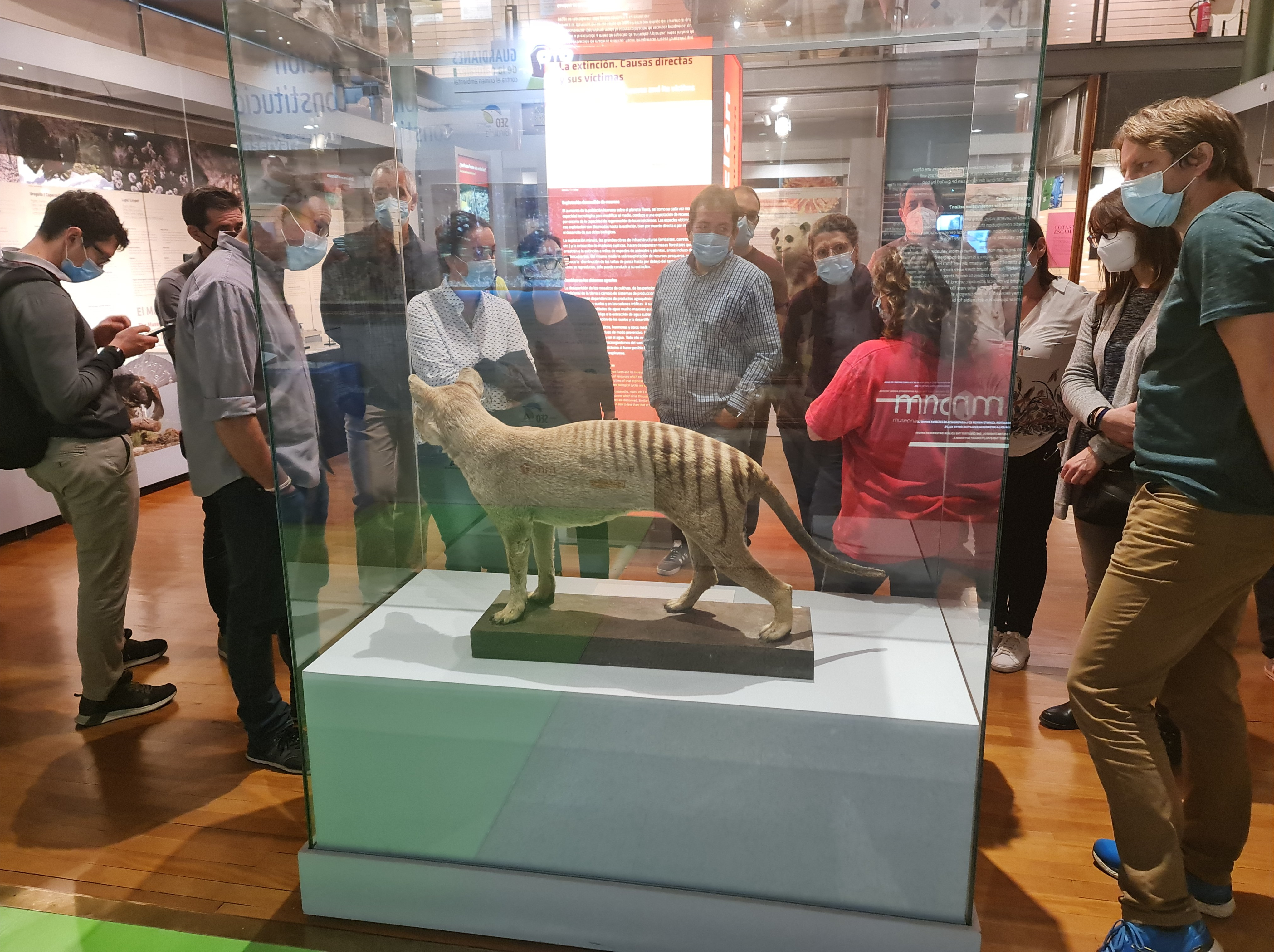 Photo from the visit to the National Museum of Natural Sciences

The TUdi Madrid meeting was also important in another regard: this was the first time when the European members of the project met face to face. This allowed for vivid conversations, informal exchange of ideas and acquiring a better understanding of each other as individuals. Something crucial for the success of big international projects such as this.

The TUdi coordinators and organisers of the meeting - Spanish National Research Council (CSIC) – had arranged a number of team-building activities, such as a walk through CSIC's educational garden and Mediterranean forest, and the National Museum of Natural Sciences.
---
Image: Participants in the TUdi Madrid meeting