In the height of summer 2022, TUdi is not yet in holiday mood but quite the opposite: the project just held its annual consortium meeting in Turin, Italy, between 4 and 6 July.

Diligently organised by partners from the University of Turin, the three day meeting presented a great opportunity for the project consortium to not only exchange with one another, but to also receive valuable feedback from international stakeholders from the European TUdi countries.

Starting with the usual updates of each workforce in the project, the first day of the meeting focused on the next steps in the near months as well as the long-term vision for TUdi. With very few partners joining online and over 40 partners onsite, the discussions lead to concrete decision making on the concepts of the decision support tools of the project, as well as the upscaling of existing knowledge regarding soil restoring strategies.

Favoured by great weather, the second day of the TUdi meeting took place outdoors, in an experimental centre in the vicinity of Turin. Surrounded by maize plantations, the consortium discussed means of soil organic loss mitigation using examples from recent studies carried out in the framework of the project.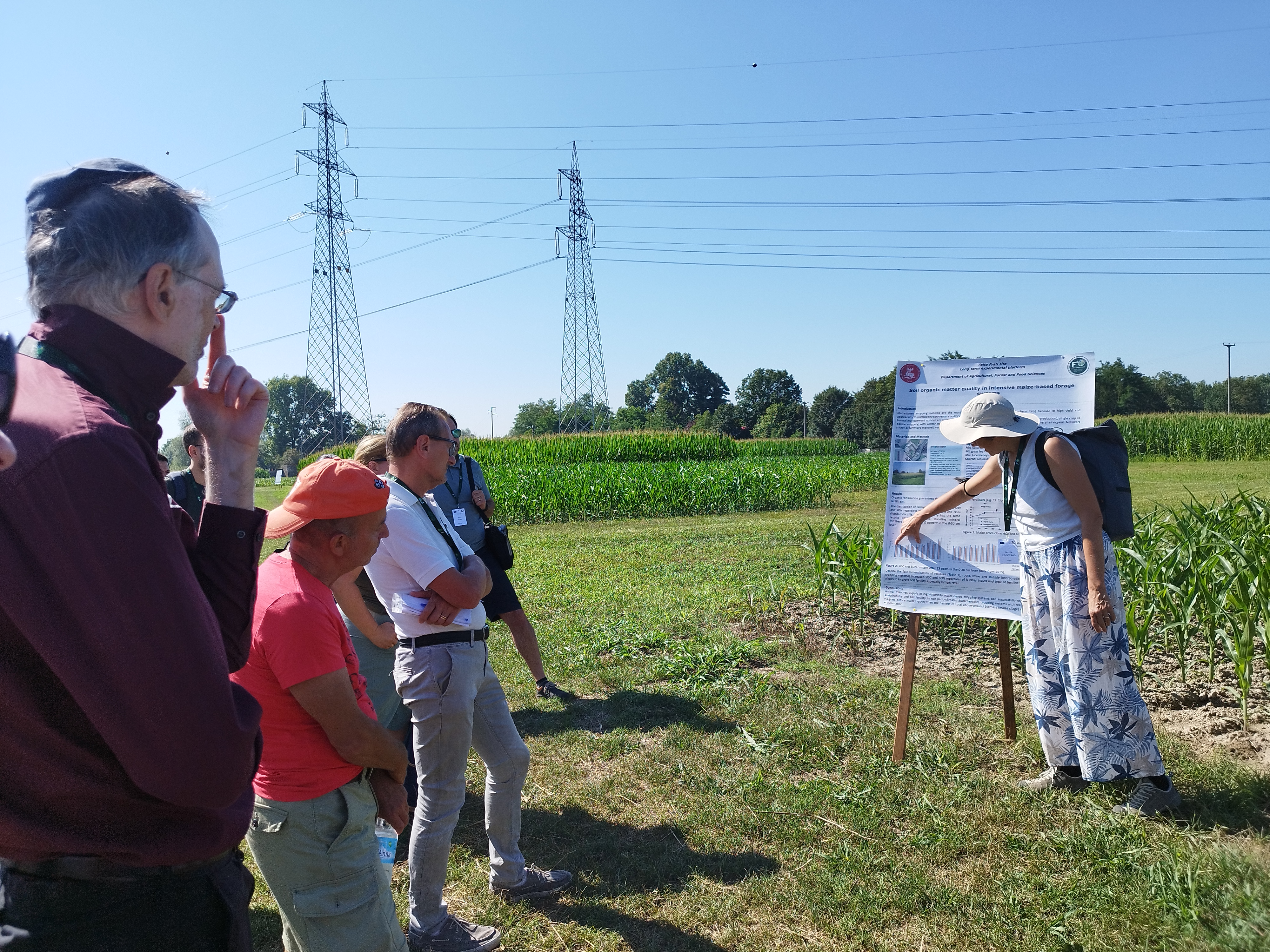 TUdi partners at an outdoor lecture about soil organic matter quality during the TUdi2022 meeting in Turin

To deepen the discussions, project partners presented different examples of erosion control, erosion evaluation and erosion assessment in front of stakeholders from Austria, Bulgaria, Hungary, Italy, Spain and the UK, posing specific questions regarding the usefulness of particular methods and techniques, their advantages and disadvantages, as well as their transferability to different crops and countries. A very fruitful dialogue between partners and stakeholders raised important questions, which will be taken into consideration by the consortium.

Based on the first two days, the last day of the meeting recapped the upcoming tasks and gave a start to a dynamic summer season for TUdi. New deliverables are expected at the end of July 2022!

Check out #TUdi2022 on Twitter for all highlights from the meeting.



---
Image: The participants of the first TUdi annual meeting